by Caleb Backe, Certified Personal Trainer and Health & Wellness Expert for Maple Holistics, special to SportsMD.com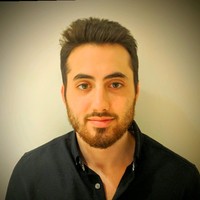 Calisthenics versus weight training is a timeless question that often arises when one is looking to improve their strength. In truth, both workouts are a viable option when looking to build muscle. Whether one opts for calisthenics or weight training will largely depend on what they are specifically trying to gain. If one wants to bulk up specific muscle groups, they may go for weight training, whereas calisthenics is the way forward for overall body strength.
One of the main advantages of calisthenics is the flexibility of the workout. All you need is some floor space and you're pretty much good to go. Calisthenics involves exercises like crunches, pushups, lunges, and sit-ups. These are the kinds of exercises that can be done literally anywhere. These workouts provide one with an overall body workout promoting strength and stability across different areas of the body. Contrary to popular belief, one can build muscle with calisthenics, especially if they make use of light weights or resistance bands to increase the intensity of the workout. With this in mind, the fact that calisthenics works the entire body means that correct form and posture become paramount to seeing results. For some, being unable to maintain correct form throughout their calisthenics workout can prove to be a major drawback that not only hinders results but may lead to injury.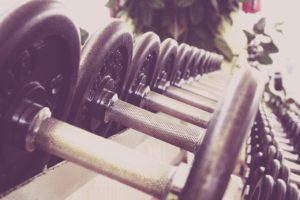 On the flip side, weight training boosts muscles more dramatically than calisthenics simply because it puts more pressure on the muscles. Whether one is using free weights or machinery, the ability to increase resistance is what helps to see quicker gains and continuously push oneself. This is a conditioning workout with the main benefits being that it's easier to track one's progress. In practice, progressive overload is one of the best ways to build muscle quickly and effectively.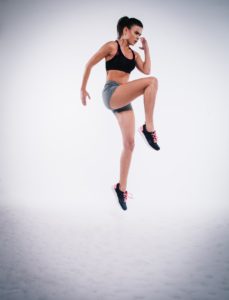 That being said, one of the major drawbacks of weight training is that it requires specific equipment that one can usually only find at the gym. This involves the added expense of a gym membership which some might be reluctant to pay for. One can also theoretically purchase their own equipment, but this is typically expensive and may take up a significant amount of space. Additionally, while weight training is great for bulking up muscle, it's often considered a drawback that this type of workout focuses on isolating specific muscle groups as opposed to achieving a full-body workout.
Although it's true that both calisthenics and weight training have their own set of benefits and drawbacks, there isn't such a big difference between the two overall. In fact, research shows that there are no significant differences between calisthenics and weight training when it comes to certain metrics. As with any workout, one should do whichever they're more comfortable with and allows them to come closer to achieving their own personalized fitness goals.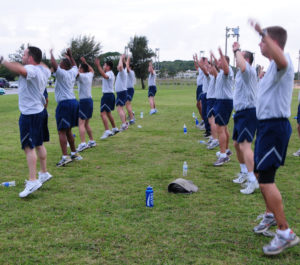 However, in terms of overall health, calisthenics might come up a peg higher than weight training if only for the fact that it targets the whole body as opposed to specific muscles and is less likely to result in injury. It's also important to note that one doesn't necessarily need to pick one over the other. There's no reason why one can't incorporate both into their fitness routine to create an effective and cohesive workout for optimal health and muscle mass.
Cover Image: Unsplash/Victor Freitas
The post Calisthenics Vs. Weight Training appeared first on Sports Injuries, treatment and performance information.
This content was originally published here.